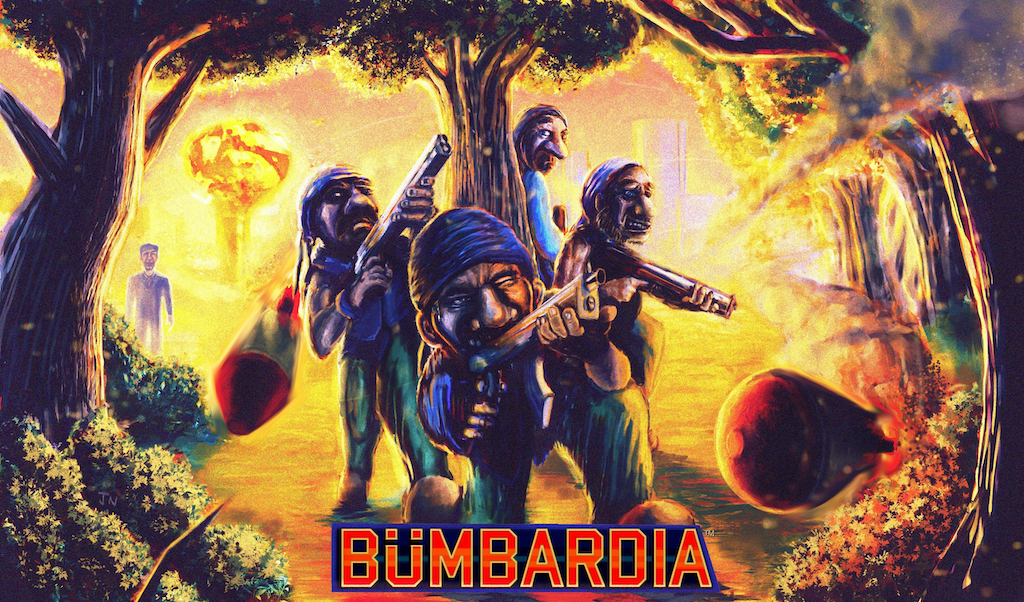 Bümbardia™
A downloadable game for Windows
In Bümbardia™, you assume the role of air support for the courageous Bümbardian Liberation Front (Harry, Larry, Barry, & Joe). Provide air support using a wide array of loadouts ranging from Cluster Bombs & Mini-Nukes to Laughing Gas & First-Aid Spray.
This game was winner of the Best College Prototype at MassDiGI's Annual Game Challenge of 2014.
First released in 2015, iOS Universal. Previously available on the App Store.